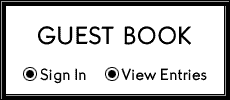 Hello My name is Mike L. Flickner founder of  S.I.G.H 

Southern Indiana Ghost Hunters.

We are individuals dedicated to seeking

scientific proof of paranormal activity in

Indiana and surrounding States.

With 40 years experience in Parapsychology and Paranormal research,

This site is always under construction

The Southern Indiana Ghost Hunters Inc.

Is a non profit corporation and is trade marked.

We do not charge for investigations

and offer our insight to anyone seeking

answers or assistance with paranormal activity.

If you need help

Please Contact us here

Thank You For Your Interest In S.I.G.H

Without truth there is no morals.

Without fact there is no truth.

So lets keep it real.

Mike L. Flickner 2010