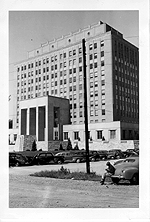 State Office Building

Frankfort KY.

The State Office Building in Frankfort Kentucky was built in 1938 on top of what used to be Kentucky State Penitentiary torn down in 1937.

Above is a picture of the State office building in 1969 and it looks the same today.

Below is a picture of Kentucky State Penitentiary as it looked in 1937 during a flood.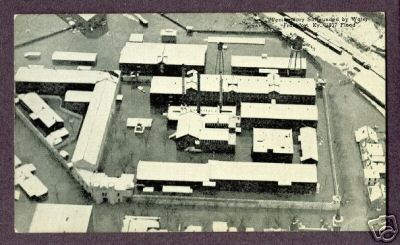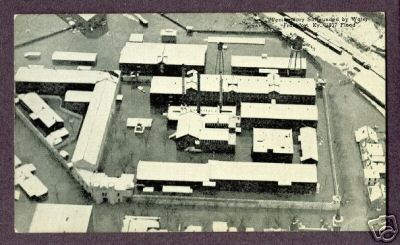 The Office Building sits where the red outline is

Sigh investigated the Office Building on Sept 16 2006 after hearing reports of people being touched, grabbed, seeing shadows when nothing is there and cold spots.

The building is currently under construction.

All of the above phenomenon seems to take place in the basement, 1st floor and stair wells.

Sigh experienced an EMF reading of 7, camera batteries being drained, a 12 degree drop in temperature, camera malfunction and one investigator coming down with a headache all at the same time in the basement.

We did not capture any EVPs, but did capture this strange shadow in the picture below.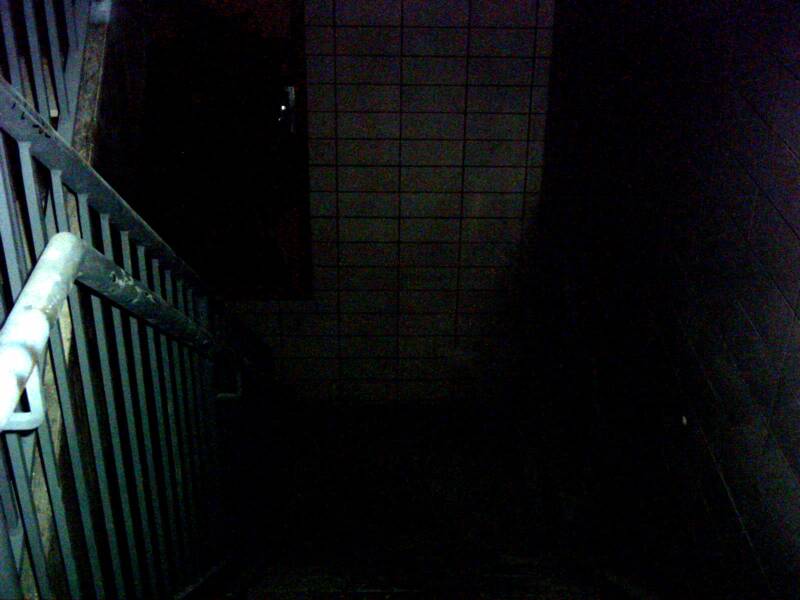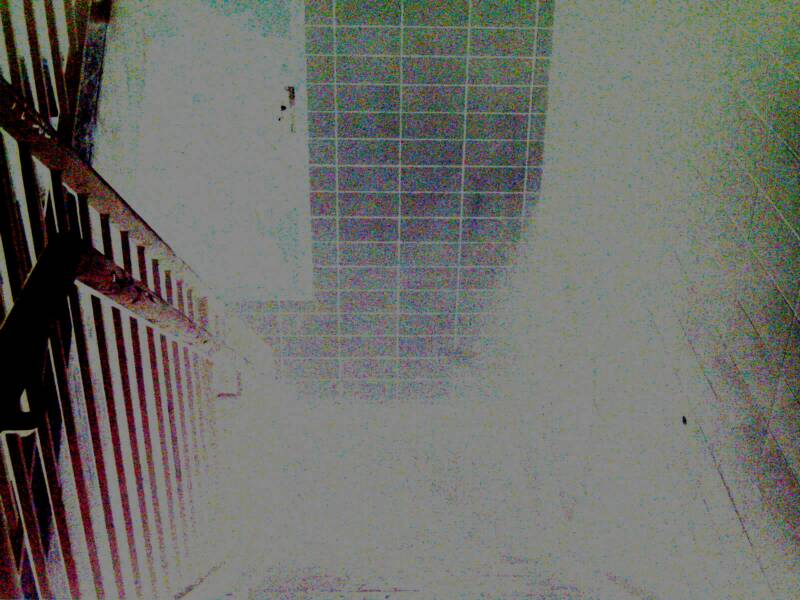 Picture 1 is of a stairwell where some say they have been touched.

Notice the black shadow on the right of the picture.

you can see the brick behind it disappear.

We tried to debunk this photo but could come up with no logical explaination for it.

This picture was taken with a flash and the tile is white.

Picture 2 is the same picture but inverted.

Notice how defined the shadow is and you

can still see the brick disappear behind it!