Scott County Historical Society

Museum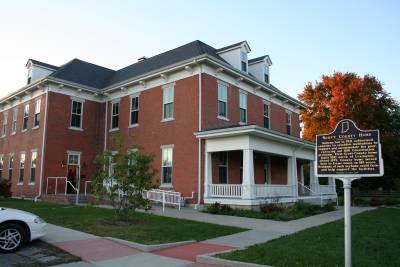 The Scott County Historical Society Museum is located at 1050 south Main street Scottsburg Indiana 47170.

It was originally the poor farm of Scott County.

Built in 1879 as a small wood framed structure it was renovated to this larger brick structure due to the need for more room in 1892.

It originally sat on 180 acres of land and was a working farm.

People who came here were not here of their own free will.

Mainly poverty stricken and many with disabilities and mental disorders to work off debt or pay for their keep.

The last of the residents here was in 1973.

Today a Historical Museum, SIGH got its chance to investigate on 3/24/12

Our investigation seemed to be plagued with equipment malfunctions.

Cameras not working half the time or not at all and batteries drained.

However we did get some video footage and captured some EVPs.

Below is some of our findings.